Current Location: Home > ProductProduct
Strain sensor X-103 Series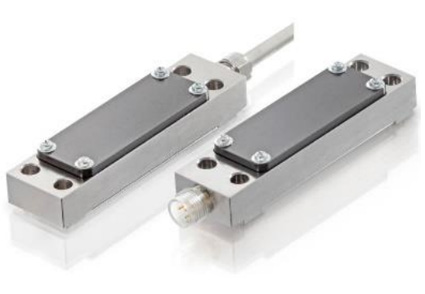 Application: Clamping force / Mold protection
Area: 0-360 µm/m or 0-50 µm/m up to 0 - 775 µm/m
Size: 93 x 25 x 19.1 / 88 x 27 x 19 / 96 x 25 x 20.3 ( mm)
Notes: ± 10 V or 4-20 mA | With external input for automatic zero-point adjustments
Description
STRAIN SENSORS FOR DYNAMIC APPLICATIONS, WITH PROCESS-ZERO (CYCLIC)
· Analogue signal path with fast response time
· For dynamic applications with external input for automatic zero-point adjustments, qualified for periodical and recurring zero point adjustment
· For indirect force and deformation measurements
· With integrated amplifier with ± 10 V or 4-20 mA
Applications
Dynamic applications describe recurring, fast measurement cycles, as usually found in presses. In cyclic applications, it is important that the zero point is tared in regular intervals in order to minimize drifting of the measuring signal.
The strain sensors can be used for the following applications:
· Indirect force measurement by detecting smallest strains allows efficient control of relevant process parameters (e.g., presses, assembly machines, welding machines, jigs, feed force)
· Limit value monitoring to avoid overloads
· Monitoring and documentation of process forces for increased process reliability (eg joining forces, assembly machines, pressing force, detection of tool breakage and wear)
The strain sensors from X-Sensors reliably measure even smallest strains on the surface of flat structures. Thanks to the strong and simple screw-on mounting, the measured values are more than comparable to glued strain gauges. Even more, because of the protecting housing, disadvantages of glued strain gauges are avoided. Thanks to the integrated, extremely low-noise and highly stable signal amplifier, the sensors have an enormous dynamic range.
Functionality
The surface strain sensor monitors the strain between its mounting screws and amplifies this mechanically. In this way the strain is concentrated in the measuring area and can therefore be measured using a resistive strain gauge bridge. The integrated amplifier provides a signal conditioning and delivers a linear, robust output signal. The solid steel housing and the robust design (IP64) guarantee problem-free operation, even under difficult environmental conditions.
Zero point adjustment
The zero point adjustment at these strain sensors is carried out by a digital zero adjustment mechanism. The zero point adjustment is not stored permanently, it is lost after a power off. It provides a non-volatile, stable zero point independent of cycle times. Therefore, it is qualified for all dynamic applications and can be used in all kind applications which require a periodical zero point reset, triggered by a digital input.
The reset input does trigger a zero point adjustment by the PLC. It is available with an "Active Low" and "Active High" Logic.